Most Trusted Studio in Los Angeles
Green Screen 
Black Void
White CYC
Visit In-person or Virtual


GET A VIRTUAL WALKTHROUGH OF OUR STUDIO
How can we help you with your production?
We are ready to serve you…
For one flat rate, here's what you get:
16 hour shoot day (NO HIDDEN FEES or OVERTIME!!!)
Free Pre-lit Green Screen (Save up to a whole day of location fees!)
Free high-speed internet access (great for video teleconferencing)
Pre-lit Green Screen, White Cyc, or Black Void (with option to extend size)
On-site studio manager (Why pay a parking lot attendant an hourly wage?)
Coolest studio owner in Los Angeles (Hands Down)
3,500 square feet of space (Optimized for shooting video)
All open space (no columns to get in the way)
15 foot ceilings (great for those low angle shoots)
A bathroom with a shower (Perfect for washing off body makeup)
Gated parking and street parking (no extra charge!)
Huge roll-up doors (to bring in cars trucks or large props)
200 amps of house power (not bad for free)
Heavy-duty overhead beams (for wirework & stunts)
60 possible linear shooting feet from one end to the other of the stage area only (great for the long lens shooting) 
Smooth concrete floor (when there's no time for dolly track)
Spacious green rooms (great for separating talent from set) 
Large craft service Kitchen (my favorite part of a studio)
Private Office (for the production team)
Gated entrance (for extra security and control)
Capacity to easily shoot cars in the studio
Wardrobe/dressing room (great for privacy from the rest of the studio)
Our Featured Studio Services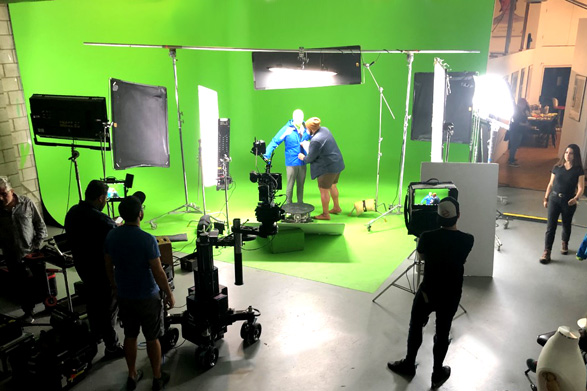 Our hard green screen cyc wall is 20 x 20 with the option to expand the green to 40 x 40 using two 20 x 20 green fabrics.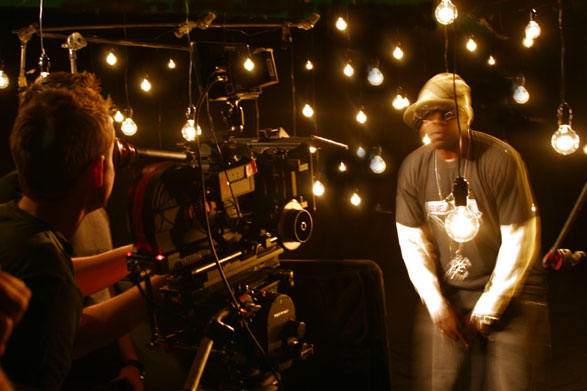 Our black void is made up of two 20 x 20 black duvetyne fabrics with the option to expand the black void to 40 x 40.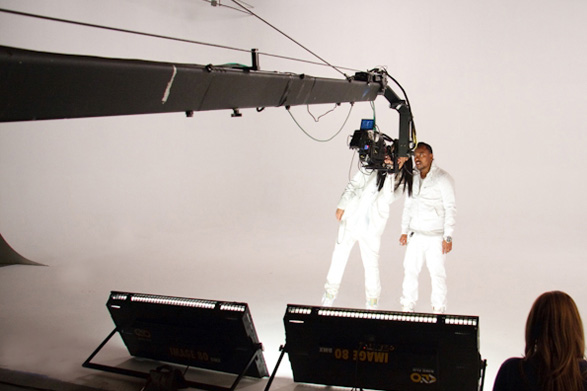 Our hard white cyc wall is 20 x 20. Due to the need to paint the Green screen, please call in advance to book the White Cyclorama.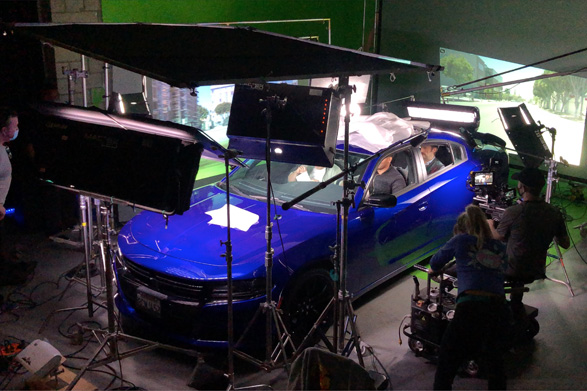 Our new 5 wall rear projection studio setup is perfect for capturing awesome driving shots at a fraction of the cost of traditional methods that require road closures and law enforcement.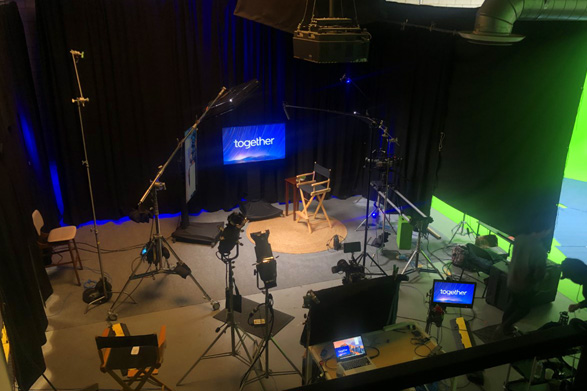 Virtual interviews overseen by directors in other cities and even countries have been trending the strongest since the comeback from Covid-19.  We offer a total live stream solution. (No extra fees)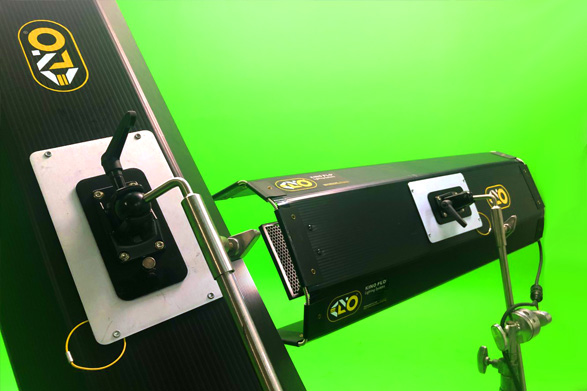 Free Lighting & Grip Gear
Along with our pre-lit green screen get access to a full 3 ton of grip & lights with optional access to a 10 ton of gear package) i.e. sliders, gimbals, remote head jibs, Stedicams & motion control systems.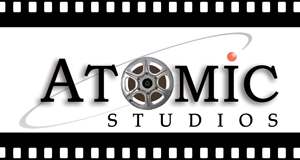 Why Shoot at Atomic Studios?
Why our customers choose us
Zero Hidden Fees
Profit margins have almost disappeared for most studios, forcing studio owners to up-sell and cross-sell anything possible and most often without letting producers know of all the extra fees that are in store for their production. We offer very affordable flat rates.
We Are Here to Serve You Every Step of the Way
Not only are you welcome, you are encouraged to call us with questions 7-days a week (even super late night) but also visit Atomic Studios in-person on any non-booked day of the week. Most studios only communicate via email after you give them their deposit.

No Overtime Fees
Nothing is more stressful than rushing your crew to exit a location while attempting  to achieve quality shots at the same time. 12 hour days are ideal for all involved but why be financially punished by a studio owner if  you end up shooting a 16 hour day.
Access to Tons of Grip, Lighting and Camera Support
Along with our pre-lit (daylight) green screen, get access to a full 3 ton of grip & lights with optional access to a 10 ton of gear package) i.e. sliders, gimbals, remote head jibs, Stedicams & motion control systems.
To Our Many Happy Customers…
We feel so honored to have received so many positive testimonials that we decided to dedicate an entire page specifically to the appreciative men and women who trusted us with something as serious as the location to shoot their productions. WE TRULY APPRECIATE YOU TOO…
Oh my gosh I wish I could give more than five stars, this place is the best place for filming in LA.! The owner is so down-to-earth, his name is Phil and he is the best! He is so accommodating and so helpful and he really knows the meaning of customer service! I will not shoot anywhere else in LA but Atomic studios!
Finally!  A full service, creative, positive-energy-filled studio space.  Phil Guye, the owner is a wealth of knowledge, experience, and equipment too. All flat fees as well…  This is the way movie studios should be!  Well equipped, reasonably priced, and ready to serve.  I liked the owner so much I ended up purchasing some used lighting from the man for my own personal studio workspace.   Great place!
Need Atomic Studios for a Week or Longer?
Need Atomic Studios for a Week or Longer?
Just a Few of the Many Past Shoots…
…We Are Proud to Have Hosted at Atomic  ⇨ 
See a few of the many successful productions that we helped our awesome clients with over the past 21 years. We had so many to choose from it was surprisingly difficult picking the best ones to show off, so we went with a few of the videos that thankful clients sent us to share…
Latest Green Screen Studio News
Fresh from the Atomic Studios Blog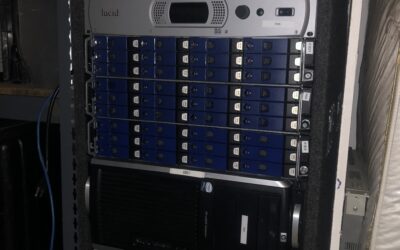 What is a Realtime Flame Suite by Autodesk? Flame® software is a powerful 3D compositing, visual...
read more
We are ready to serve you
21 Years of Trusted Service
We are ready and standing by to help you now.